What can we do for you?
Every person uses the bathroom. Everyone does this in his or her own way.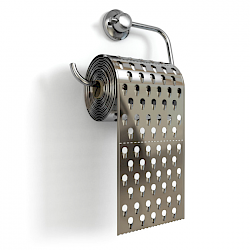 There are enough similarities;
Nobody likes a cold bum
Nobody likes stench
Everyone wants the most healthy option
Everyone would like to save money
Yet there are a lot of people who stick to the old fashioned methods.
We at Spatoilet understand that it is not easy to switch to something we are not used to. We also understand that a Spatoilet is the best solution for you. That is why we are here to help you.
Spatoilet is the best place for your fully-automatic bidet toilet for 10 years and going. That's why Spatoilet can make you these 5 promises:
We commit to your individual situation and tailor a fitting solution
You can try your Spatoilet for free
Spatoilet is better for you, the environment and your wallet
We provide 3 years warranty
Not happy with our product? You get your money back. (conditions apply)

What can we do for you?
SPATOILET® supplies a few hundred SPATOILET® toilet seats a year. We are pleased to deliver (and if desired: install) our quality product, and we are pleased to offer it to you.
If you are interested you can order it here. Residents in the Netherlands will have the product in their home within 2 days.
If you wish us to install it for you (which you can indicate on the order form) our technician will contact you via telephone to make an appointment.

With regard to the payment you can choose: You can do this directly on the internet, but also after the receipt and / or installation. You will then receive the invoice about 2 weeks after receipt / installation by email or by mail. The payment period is 14 days. To summarize; we're flexible and trustworthy.

A SPATOILET® fits almost any standard toilet bowl. So why not on yours? ... If you doubt whether or not it will fit your bowl, or have specific questions about connection and installation, please feel free to contact us. If necessary, our technician will make an appointment to come over and look to discuss the possibilities.
Toilet elevators:
Of a completely different order is the delivery and installation of a toilet elevator. We selected one quality model that has proven a durable and reliable solution. Click here for more information. The stated costs include costs for installation.
Other products
Over the years, SPATOILET has also been supplying and installing a limited number of other products. This can be because our technician can do additional placings for a relatively small extra cost.
These include grips, gripping brackets; toilet risers etc. Take a look here for our current overview.